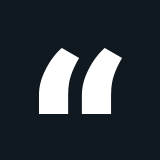 I'll rate the CTS group 9 out of 10. They believe that in order to keep us happy as a customer they need to ensure that our customers are happy. That is why they are heavily customer-focused in both senses of the word. They are very proactive at reaching out to our customers when there is an issue to help resolve it or escalate it to the appropriate personnel.
VCF
Store General Manager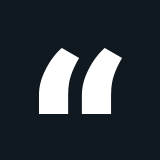 "Alone we can do so little; together we can do so much." – Helen Keller
We want to take a moment to recognize Robert Castera and CTS Delivery services for their help with a special delivery this morning. Mattress Warehouse recently heard about the story of a very sick little girl and her family who desperately needed our help. CTS immediately stepped up and allowed us to get the delivery done even faster than we could do it ourselves. Robert handled the delivery personally to make sure things went exactly as planned. Thank you Robert and CTS – we are better because of partners like you!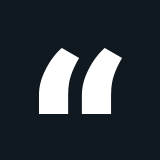 When CTS staff are in our store they are just as good as our team members because of their familiarity with the products. There is definitely opportunity for improvement and they have always elevated their game to rise to the occasion.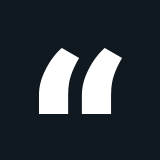 Great partnerships make all the difference! Thank you CTS Delivery services!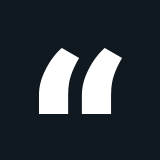 Mike was my delivery man (from the Waldorf store, I believe). Mike and Theo did a wonderful job. I had a huge order and Mike was very knowledgeable of every piece of furniture. They both were courteous, polite and we'll spoken. He and his partner took their time to carefully assemble everything. Brought the furniture in the home carefully without damaging anything. I only want Michael/Mike to deliver to my home.


Thanks,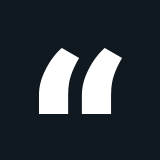 Mike and Theo delivered my furniture today and they were amazing!! They were on time and their customer service was impeccable from the moment they pulled up to my apartment building until they left it. They installed my furniture very quickly and professionally and explained and demonstrated to me how the right chaise connected. They were personable and respectful. They even set up the pillows that came with the set (I've had service where they had just left them off to the side). Many thanks and kudos to them. They've made me decide to shop with VCF in the future.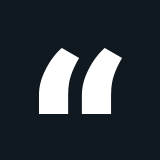 We had a time scheduled for 8am to 10am delivery time. They showed up about 8:15 am and went to work. 2 guys moved in 10 pieces, 2 twin mattress, and a King with no questions asked. I liked I everything was wrapped to protect your house and the furniture itself. Great job.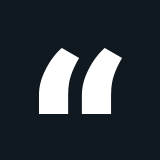 Items came early within the estimated time frame and the delivery men were courteous, friendly and fast. They entered the house to see exactly where I wanted my L-shaped couch and strategized the best way to get it in without damaging anything. I can't say enough about both men. The couch looks exactly like I remembered in the store. My salesman Wayne was extremely helpful and made sure the dimensions would fit the room. Great service all around!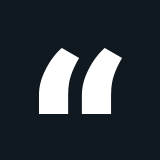 Mike and company were great! Very professional. Never once complained about all the stairs I have in the house. They moved about the house swiftly without damage and put the furniture together with ease. I was very appreciative.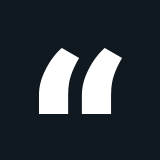 The delivery was quick as well and the two gentlemen were very quick and careful. Definitely plan to shop here again.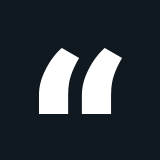 What a phenomenal experience! A friend of mine recently purchased a picture of Venice from Value City. I love Venice and contacted the Rockville store to inquire about it. I spoke to the Store Manager, Cheryl Monroe who was excellent! I had no intention of purchasing the picture that day but after speaking with Cheryl, I couldn't resist buying it. Cheryl was very professional, polite and gave me very specific details about the wall art. She also thanked me and stated how she appreciates my business. She possesses such enthusiasm and sincerity when talking to you. After providing my info to her, I promptly received my receipt with a delivery date which she quoted to me while on the phone. On delivery day, The driver called and informed me he was on his way. Upon arrival, he asked me where I wanted it placed in my home. He was extremely polite, was wearing a mask and wished me a good day.
Value City left me with a very favorable impression. Classy operation! Thank you!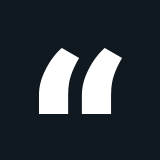 Probably the easiest furniture purchase I've made in my life, all thanks to Madrid and Cheryl. Went in looking for a new couch, found the West Elm, and fell in love. Cheryl and her team are extremely patient and courteous, but also well informed about all their products. I felt mostly safe walking around the showroom, as I could stay distant from other customers and it was clear that the management was taking safety measures seriously (dividers at checkout, hand sanitizer available, masks worn, etc)

I ended up purchasing on September 18th, expecting it to get in at the end of October. A few weeks later, I got a call from the customer service rep, Madrid, to let me know that there was going to be a delivery delay (it is a pandemic after all). While it was frustrating, he was very patient while listening to me vent some of my concerns. I get a call a few days later from Madrid to let me know my couch would be arriving a few days sooner than the original delay, and ended up getting it on November 7th. The delivery folks were also very fast and careful with getting it the couch into my apartment and setting it up for me. It's gorgeous, super comfortable, and just the right price.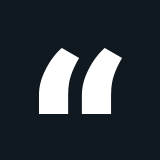 I love this Value City location! The entire team was very patient and helpful. Answered any questions I had and provided me with other options I may have not considered prior to my visit. No one bothered me too much and I was able to browse the store for as long as I needed.. I contemplated on 2 or 3 different sectionals and I finally made my BEST choice! Daniel was very nice and had superior customer service. He even pulled apart the sectional pieces right in front of me to show me how I could customize my living room furniture! I LOVE IT! Christina was amazing also. After my third visit to the Rockville Location, I stayed a while and my furniture was delivered in less than a week! Christina looked out! MY FURNITURE IS BOMB, to say the least! Thank you to the staff for being professional, warm & attentive! I'd strongly recommend you visit Value City. THANK YOU CHERYL!!!!!! Your team was great!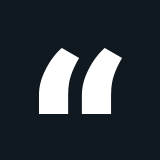 From the sale to the delivery, everyone was very polite, honest and upfront. The sale was easy and quick. The two gentleman that delivered my item was very kind, and nice down to the early morning phone call regarding delivery. They made sure that every thing was in working order and there was no mess left behind. Will definitely return to the store again for my furniture needs.

Ready to work with a delivery and support company that values excellence?